MAKING OF:
THE MINI DIVA
CHANDELIER
Discover the process behind the hand-made
glass discs featured in the Mini Diva and Poppy glass chandeliers.
Molten glowing glass gathered like honey on a honey stick — first an opaque white & then a layer of transparent teal.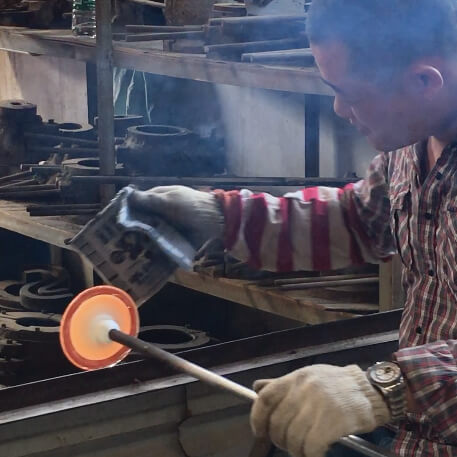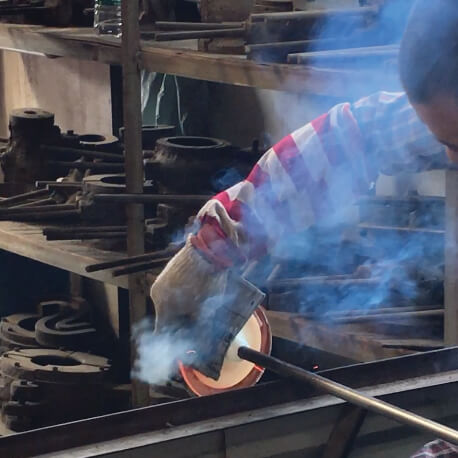 Age-old tools & techniques are used to shape the glass. Here the artist is using multiple layers of wet folded newspaper, allowing him to create a flat circle known as a rondel.
Drops of water are trickled over the neck of the piece using a pair of shears, creating tiny stress fractures that allow the artist to tap the rondel free from the punty rod.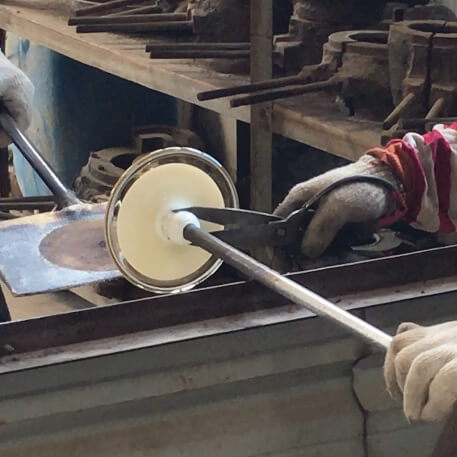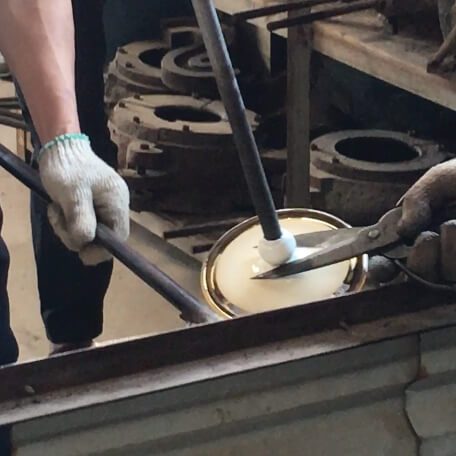 Much like a sport, glass blowing requires a team to complete a project.
Always standing by the team member is waiting to catch the finished piece & place it in an oven called an annealer.