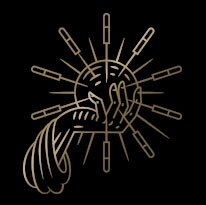 SPOTLIGHT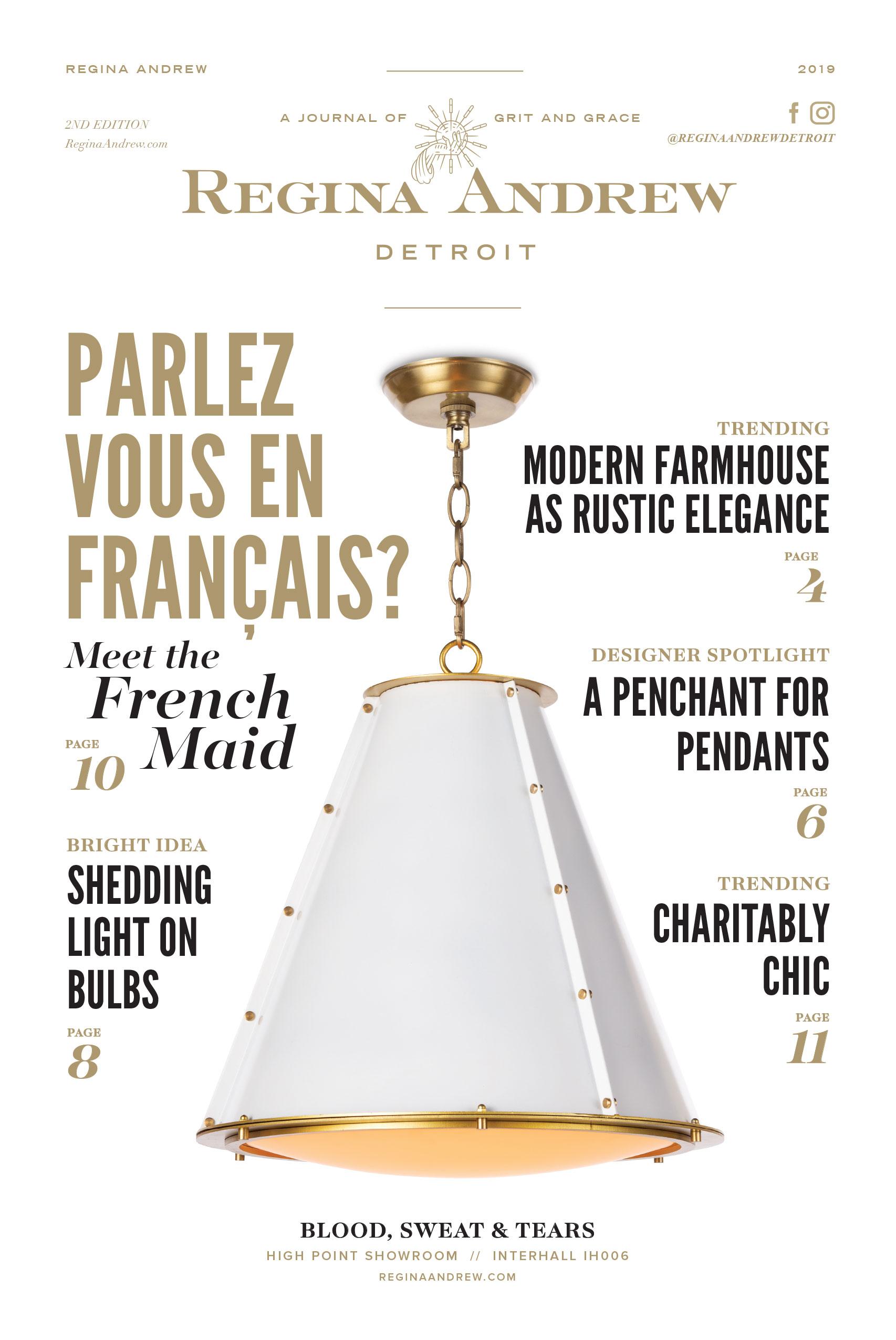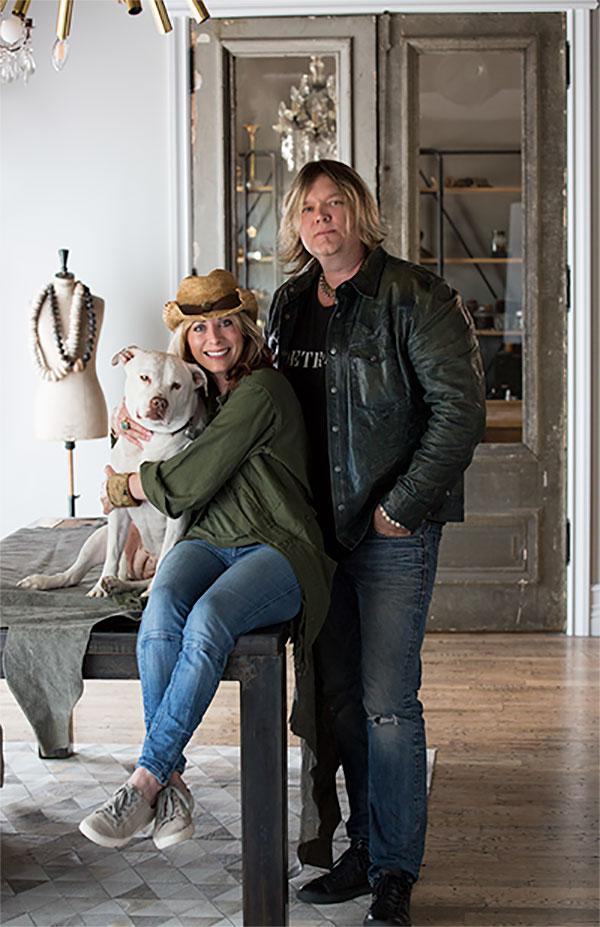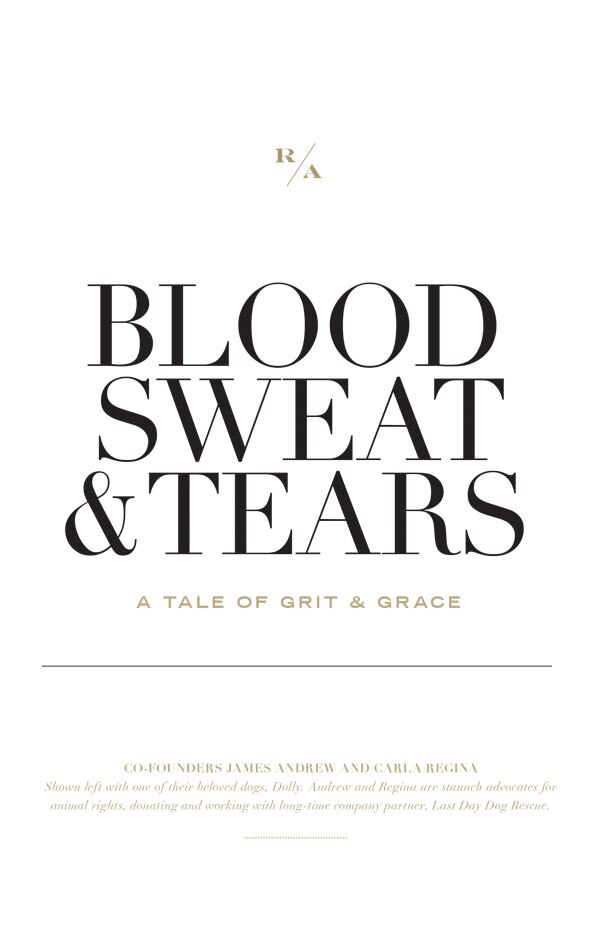 The RAD home interior powerhouse was built from the ground up starting in 1998 by Co-Founders, James "Andrew" Slaven and Carla "Regina" Zajac. The couple's distinct, yet complimentary personalities and artistic specialties have forged the brand's unique aesthetic of old meets new, rock meets glam and homegrown meets worldly influence. Their Detroit roots have instilled an intense work ethic and a commitment to nurturing the surrounding community by sourcing local raw materials, implementing green practices and fostering creative talent.






RAD'S TAKE ON MODERN FARMHOUSE
The Modern Farmhouse trend has reached a fever pitch, inspiring Co-Founder Carla Regina to create her own rendition of a farmhouse kitchen in their Detroit design studio. RAD's interpretation infuses an industrial edge to the inherently casual + utilitarian look. Natural materials like wood, ceramic and metal typically used in the farmhouse style are given new life when combined with clean lines and a minimalist palette.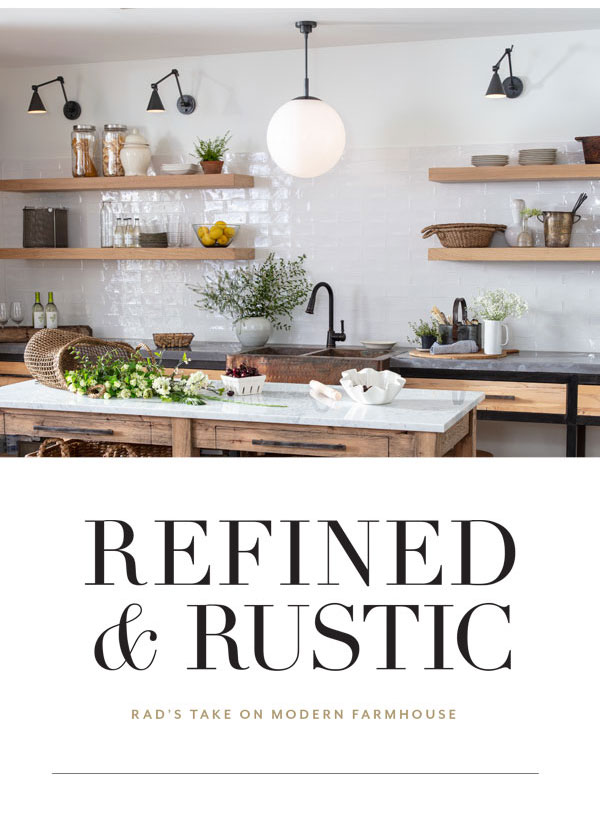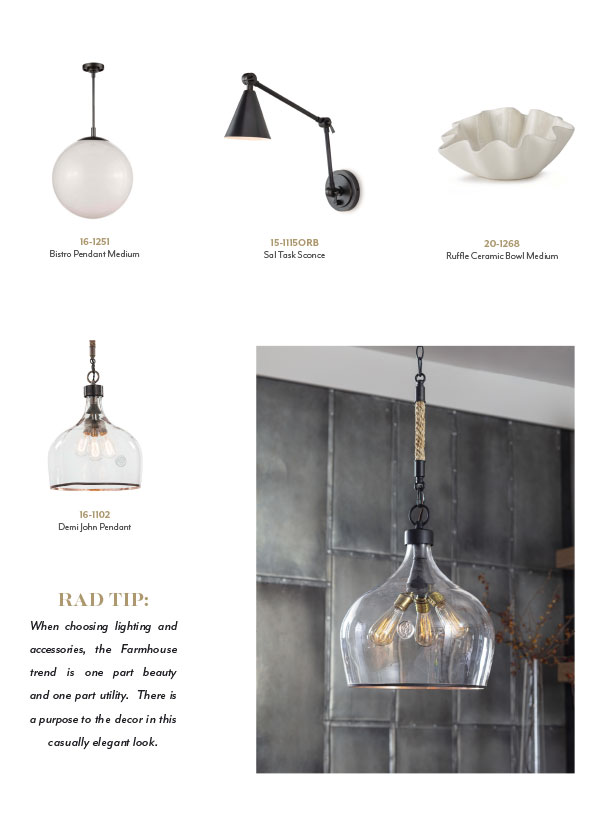 DESIGNER SPOTLIGHT
KITCHEN LIGHTING DESIGN
The Regina Andrew Team has been consistently blown away by the creative ways talented Interior Designers showcase our lighting pieces. We chose our top four Instagram posts from Interior Designers and asked them to give their insight on what guided their design decisions.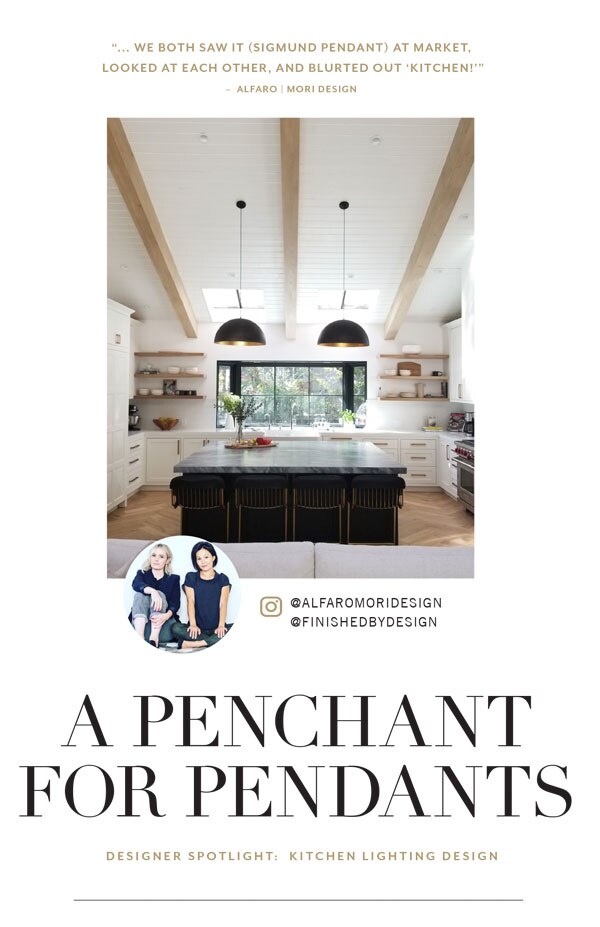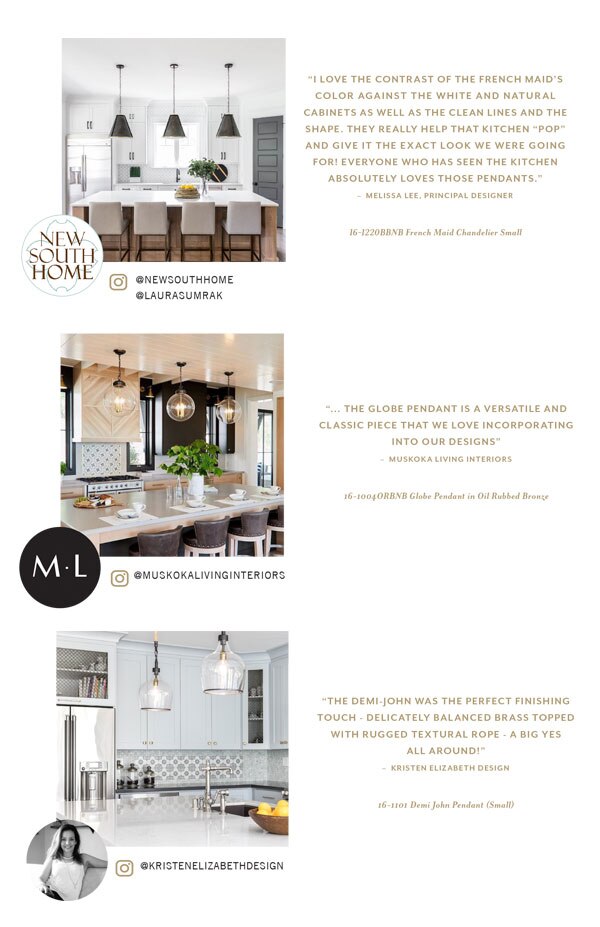 DESIGN TIPS: LIGHT BULBS
So often we work on the overall design of a room, pouring over each element in excruciating detail (how many shades of white can we pull swatches of, really?!) – yet the lightbulb is typically just an after-thought. Here are a few ideas to inspire you to add a "wow" factor to your next lighting project.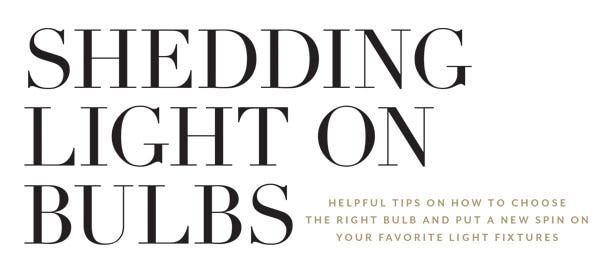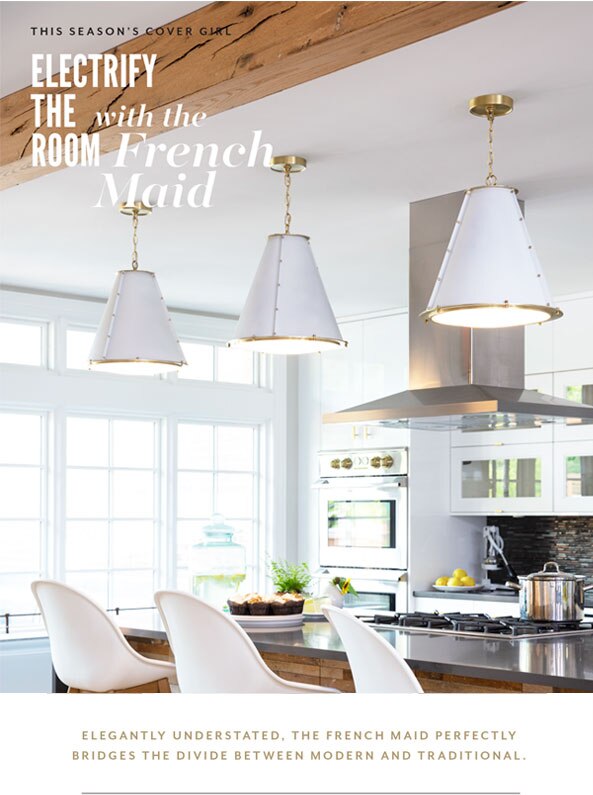 The French Maid Chandelier has a funnel silhouette, trimmed
with natural brass rings and studded to provide industrial detailing.
Finished with a diffuser shade that creates beautiful ambient light,
this fixture is perfect for a kitchen island.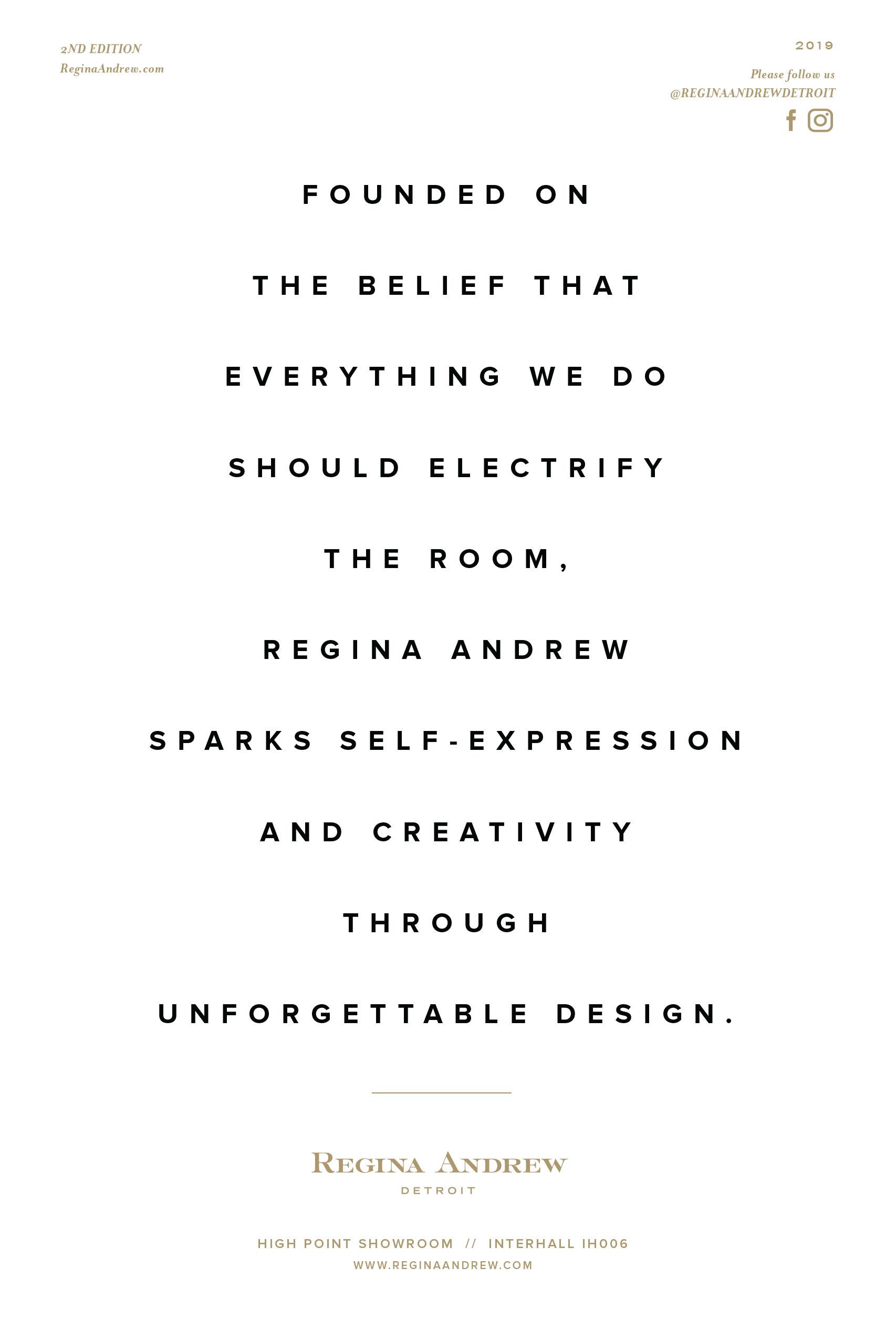 Regina Andrew is proud to have been featured in the above publications.