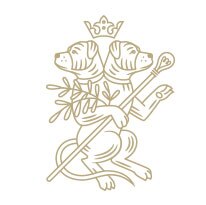 CAREERS
Founded On The Belief That Everything We Do Should Electrify The Soul,
Regina Andrew Sparks Self-Expression And Creativity Through Unforgettable Design.
Born and raised in south Detroit, RAD has exploded from humble garage band beginnings into a multi-disciplinary studio with global manufacturing facilities and showrooms across the country. Carla, Jimi and COO James Bonomo have the uncanny ability to bring amazing people together, having built an eclectic close-knit team of passionate artisans, visionaries and problem-solvers. Like the designs we create, no two of our team are exactly alike, but what we all hold true is the importance of collaboration and that don't-stop-believing attitude.


RAD PRINCIPLES
KEEP IT REAL
Speak and act authentically from the heart. Stay connected to our roots and appreciate the blood, sweat and tears shared on the path to success.
PUT PEOPLE FIRST
View everyone—our internal team, business partners and customers—as members of the Regina Andrew family and take equally great care of them.
SEEK THE UNEXPECTED
Always take the road less traveled: Find unconventional sources of inspiration, materials and innovation to create something unforgettable.
GO THE EXTRA MILE
Remain committed to exceptional quality and attention to detail and always strive to deliver above and beyond all expectations.
DO GOOD
Dedicate time to improving the lives of those around us. Collaborate with others, invest in local talent and take pride in our sustainability and philanthropy.
THINK WE'RE A MATCH? WE JUST MAY BE, IF YOU HAVE...
1. A creative passion and are comfortable in an entrepreneurial atmosphere;

2. A strong work ethic with excellent organizations skills;

3. Desire to be your personal best and work well in a multi faceted environment;

4. Readiness to immerse yourself in our RAD culture and learn through teamwork;

5. Positive attitude and a sense of humor - we work hard but have fun doing it!
BENEFITS
In addition to being an awesome place to work, we offer a benefits package designed to help you live healthy and work well. Below is a summary of benefits offered to RAD employees:

– Generous Employee Discount Program –

– Competitive time off plan that includes vacation, personal and holiday time –

– Short-term and long-term disability income protection programs –

– 401k Savings Plan with a company match –


If this sounds like a place you might enjoy spending your days, we invite you to consider becoming part of our team.

Email your resume to careers@reginaandrew.com